Olney Tiger Athletics is home and on the road this weekend! Friday afternoon, hit the links to watch the Tiger Golf Olney Invitational at 1pm at home. That evening, catch Olney Tiger Football in action at home versus Centralia at 7pm. Saturday offers many opportunities to catch the Tigers compete! At home, Lady Tiger Volleyball hosts the Olney Tiger Classic at 9am. On the road, Tiger Soccer plays Altamont at 11am and Tiger & Lady Tiger Cross Country participates in the Charleston Invitational. OTN • ALL IN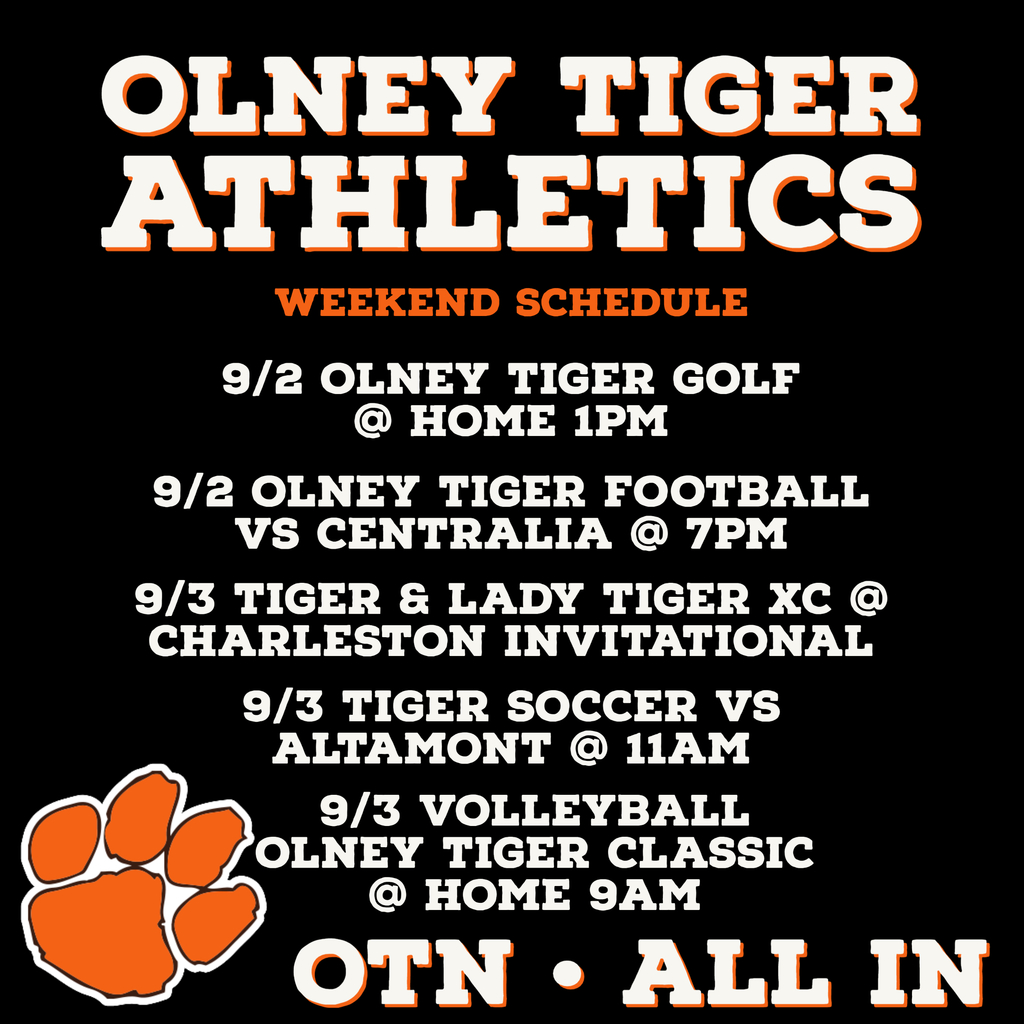 Iconik Studio will be taking school photos at the Richland County High School on Wednesday, September 21st for Freshmen, Sophomores, and Juniors. Senior photos will take place at a later date.

2022 Olnean Yearbooks are in!!! You can pick yours up in the Yearbook Room any day this week after 2:30! If you did not order but would like to purchase one, there will be extras for sale starting next week for $70.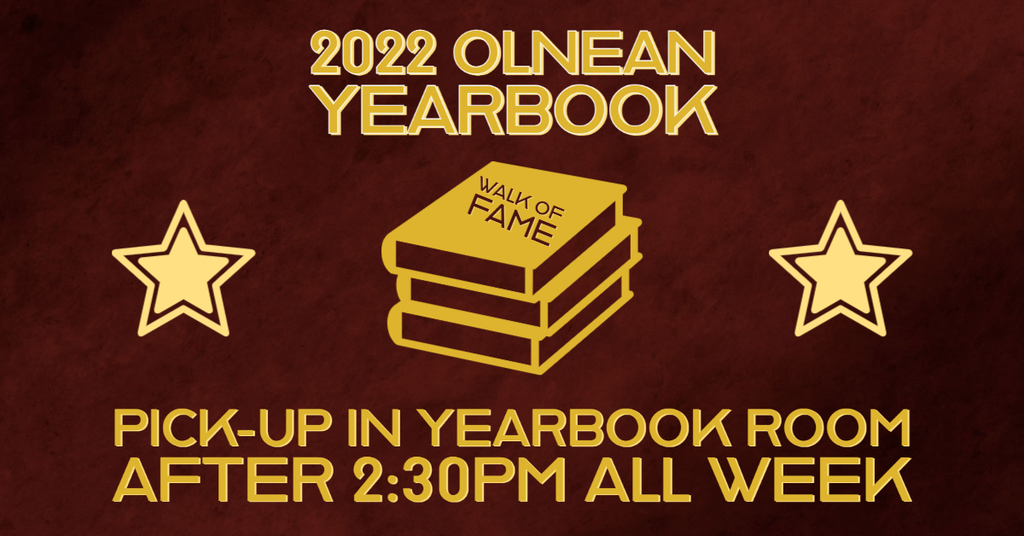 RCHS September Lunch Menu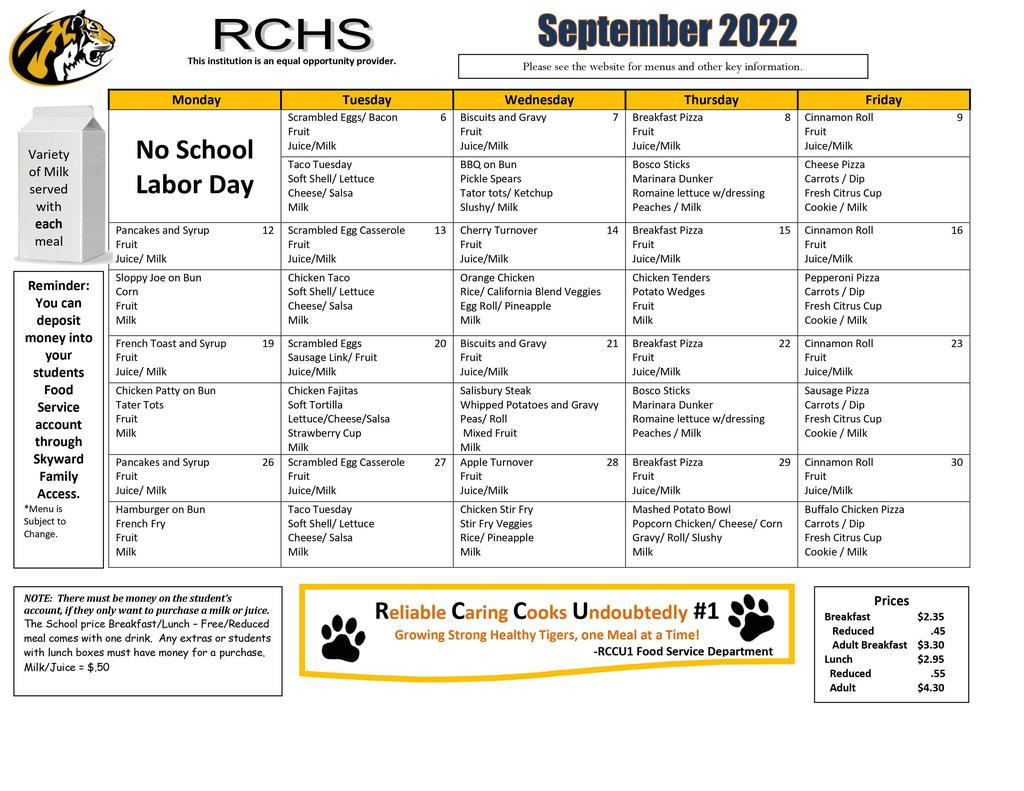 The RCHS OTE Community Service Project will be collecting men and women's new and gently used clothing starting today and running through next Wednesday, September 7th. Proceeds will help with the Unity Project clothing giveaway in a couple of weeks. We are accepting coats, jeans, sweatshirts, t-shirts, work boots, sleeping bags, blankets (not comforters), gloves, hats, new socks and underwear. The third block class with the most items/student will receive an hour lunch!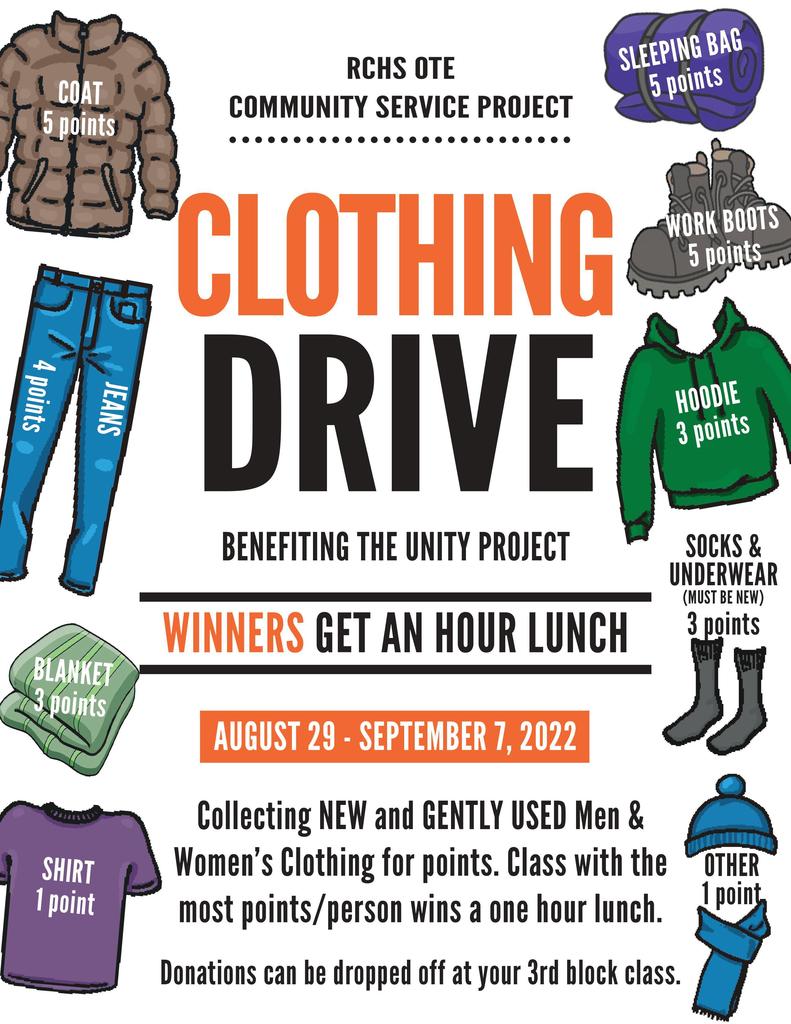 RCHS Weekly Bulletin for August 29 to September 2, 2022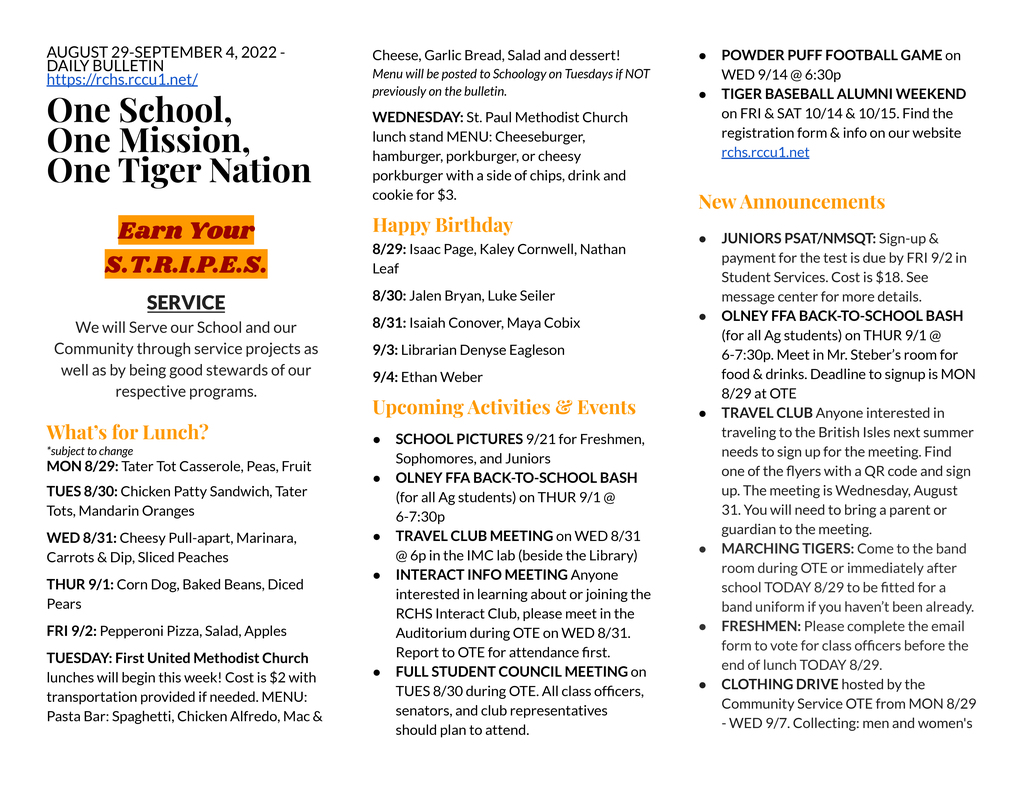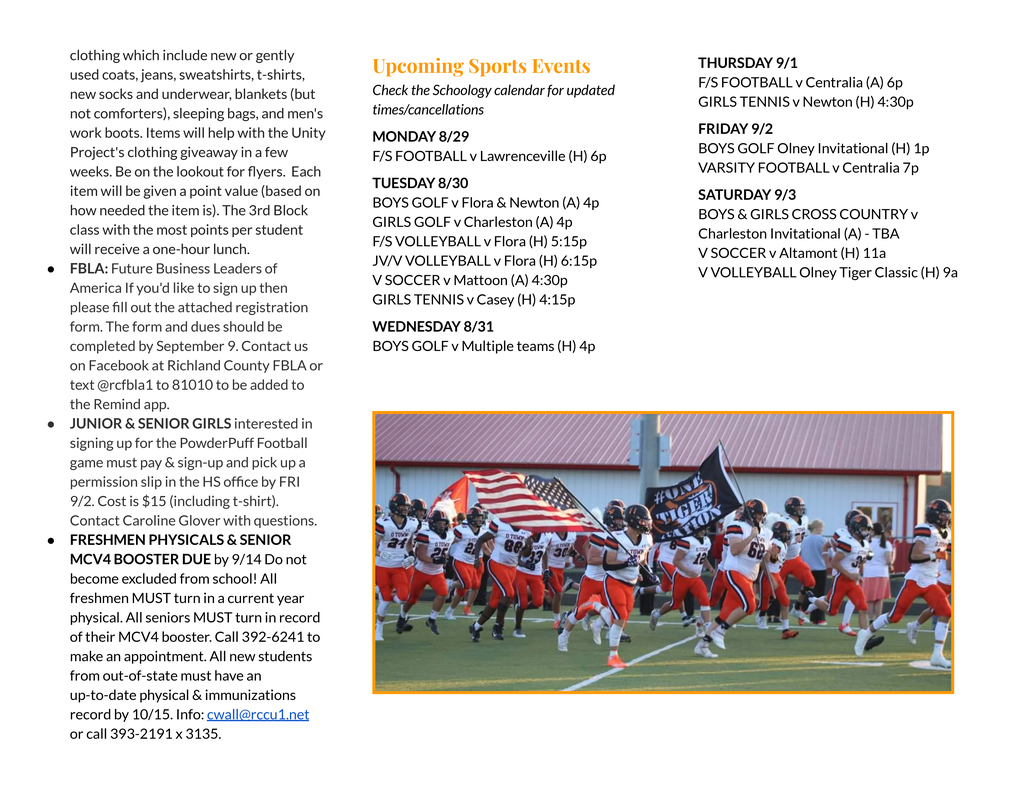 Olney Tiger Athletics is on the road this weekend! Olney Tiger Football plays at Lawrenceville Friday evening with Tiger and Lady Tiger Cross Country on the road to Fairfield Saturday. Lady Tiger Tennis takes on Danville and Tiger Soccer heads to Charleston - both on Saturday as well. Come out and support the Tiger Nation!

Tiger Baseball Alumni Weekend. October 14th-15th. Deadline to register is October 1st. Registration is for both the game and the dinner. You do not have to do both. Home run contest will be $10 for two rounds of 15 pitches. Winner takes home the cash from the entry fee. The field will be available starting on October 12th at 4:00 pm for anyone that wants to take some ground balls and batting practice. Official batting practice will be Friday evening from 4:00 until 6:00 (unless it's too dark)then Friday night football to watch the Tigers wrap up their home schedule. Home run contest will be at 11:30 with the game to follow at 1 pm. Social will begin at 5:30 with buffet dinner starting at 6:30 at The Holiday. There will be some comments story telling at 8:00 pm for anyone that wants to share some great moments of the past. We are also asking if can get digital copies of any photos, video, etc. so we can share them at The Holiday. Please send those to Coach Duenas. Here is the link to register:
https://forms.gle/A2zybnyzXwx8kLQh9

Homecoming Dance September 16 9:30 - 11:30pm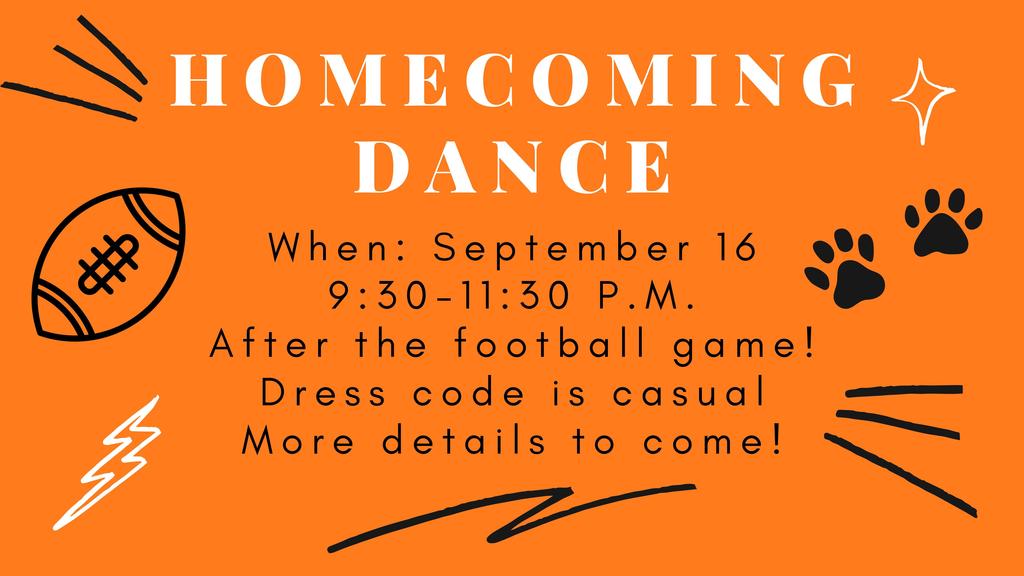 Weekly Bulletin for August 22-26.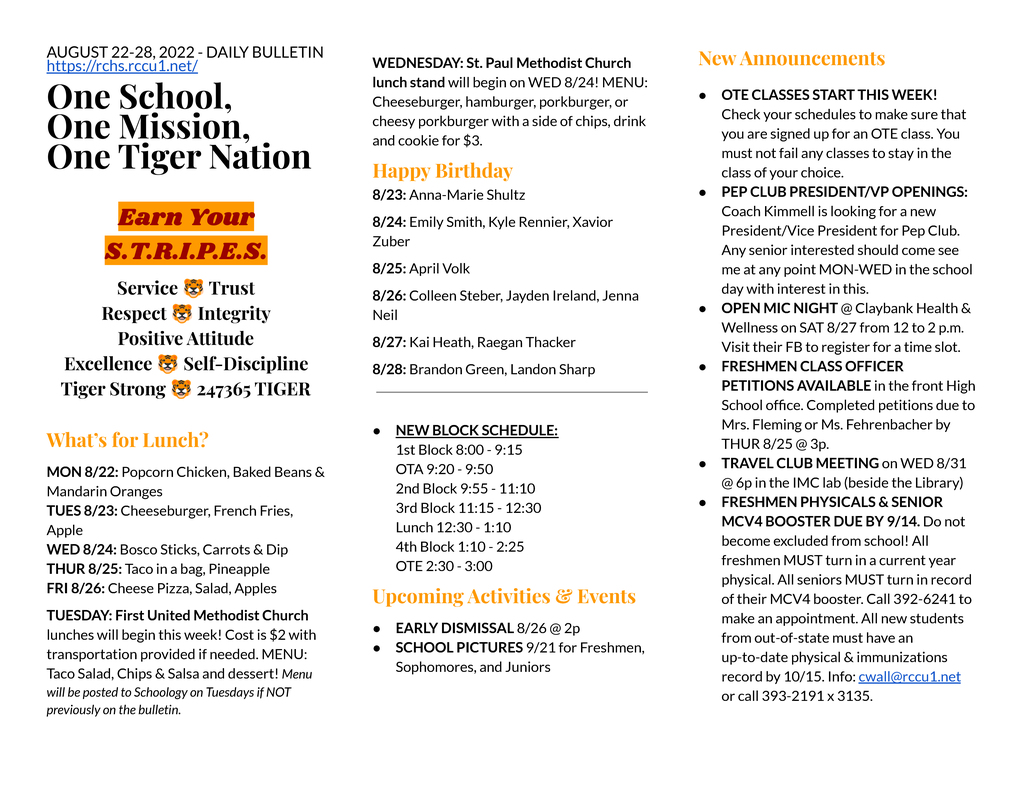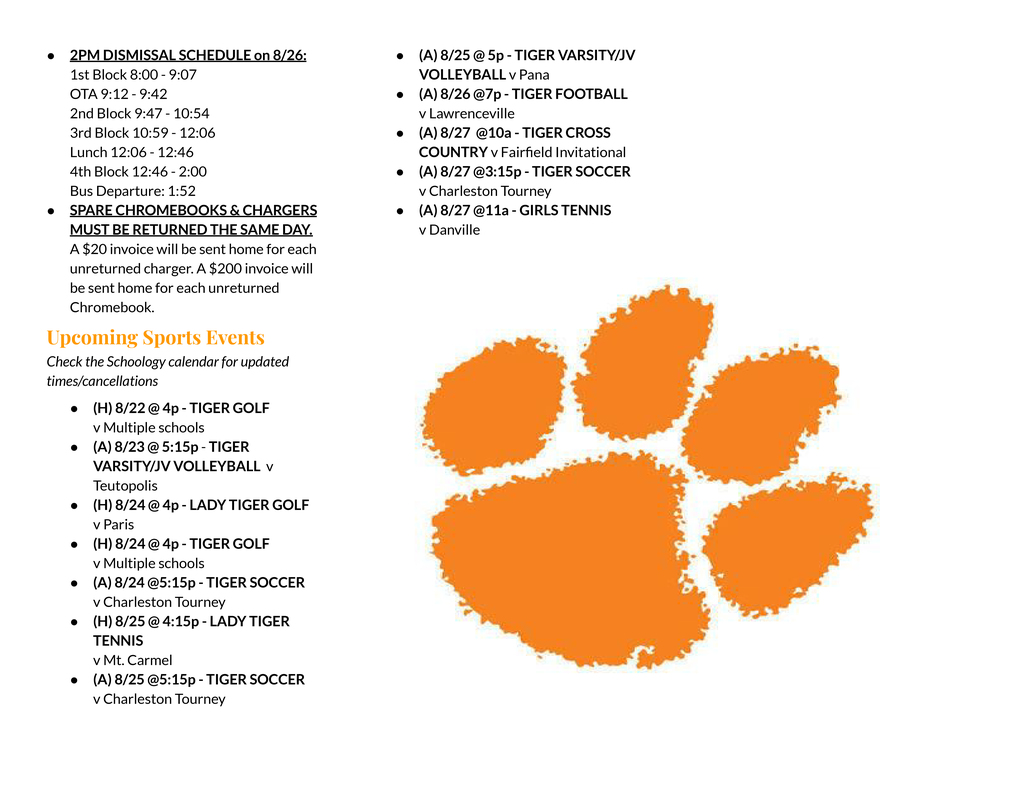 Tonight, Friday, August 19, is Meet the Tigers Night. This is your chance to come out and support OTN's Fall Athletes and Marching Tigers. The evening kicks off with a soccer scrimmage at RCMS from 4:30 to 5:30pm. At 6:30, the Marching Tigers will perform and fall athletes will be introduced. Afterwards, the Tiger Football team will scrimmage. Tonight is an excellent kickoff to support and meet those who make up just a portion of One Tiger Nation!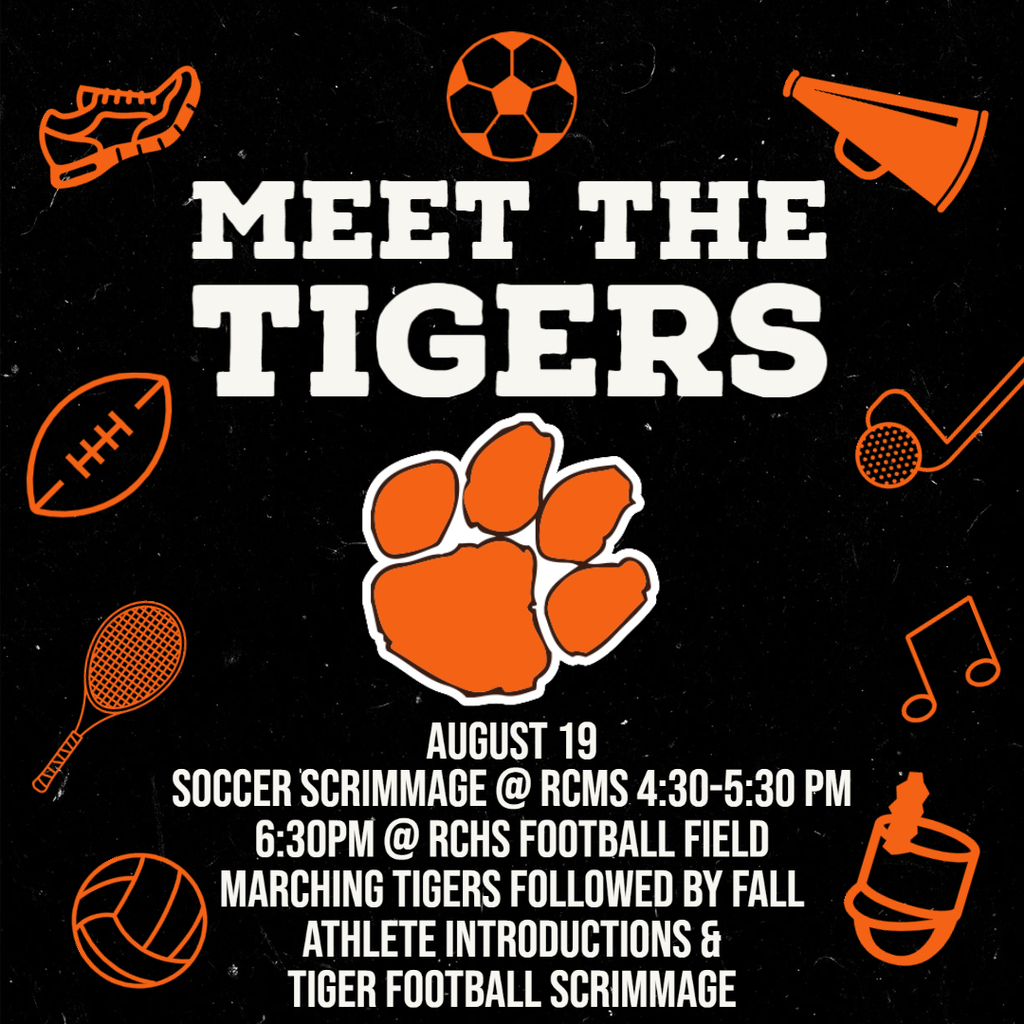 Richland County High School will be hosting "Meet the Tigers" night at the high school football field on Friday, August 19, 2022 beginning at 6:30 pm. The RCHS Marching Band will kick things off with a short performance followed by recognition of all athletes/coaches involved in a fall sport. There will be a short football scrimmage held at the football field following the recognition of athletes/coaches. Before the Meet the Tigers Night, the boys soccer team will scrimmage at Richland County Middle School from 4:30-5:30 pm. All are welcome to attend. In addition, the Olney Tigers Sports Boosters will have concessions and booster cards available for purchase. Lastly, there will be donation buckets out for the Dustin Brown family to help with medical expenses. Dustin has been diagnosed with cancer and will begin treatments soon. Dustin has been an active member in the community and within our school setting. He is an IHSA official that officiates a variety of sports within Southeastern Illinois.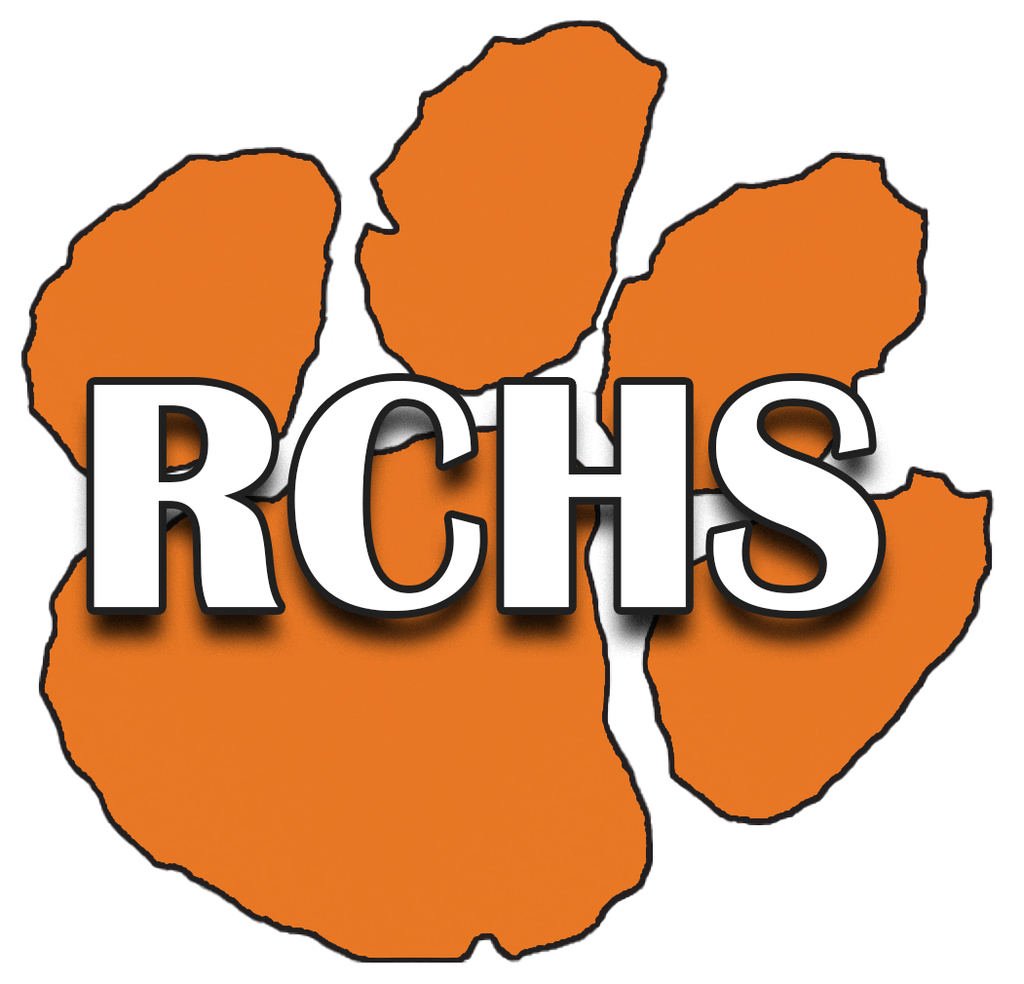 Welcome back to Richland County High School for the 2022-23 school year! View the weekly bulletin update to check out events & games coming up.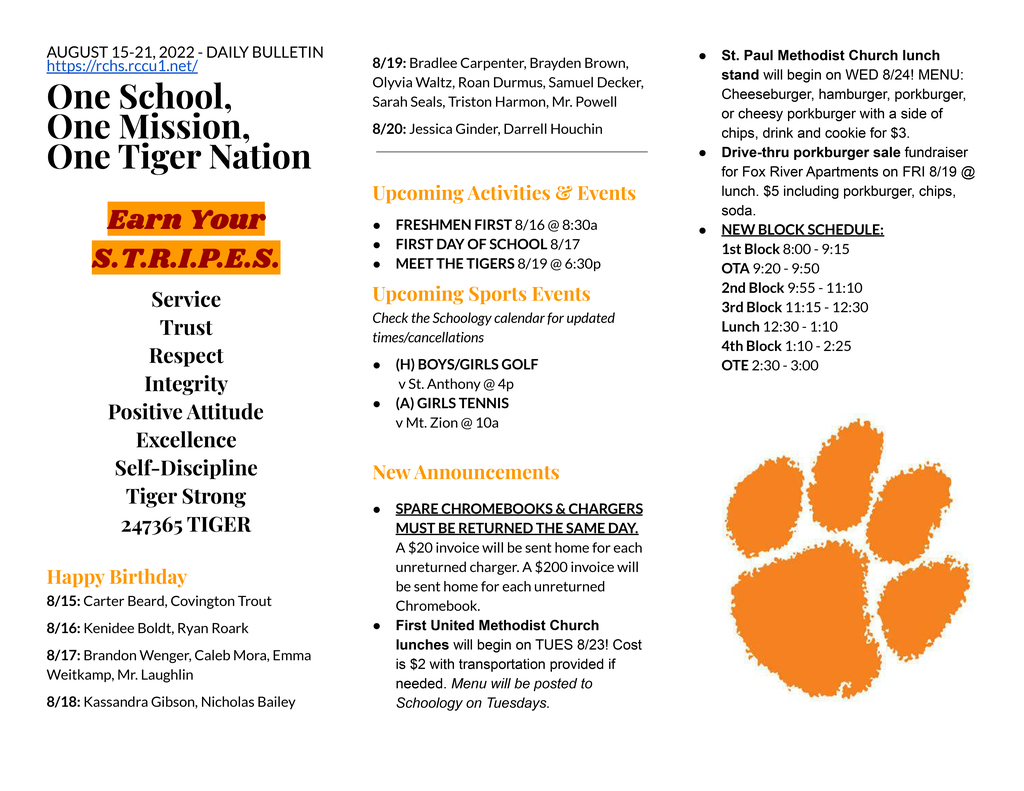 RCHS enrolled students, on Monday, August 15th from 6:30 PM - 8:00 PM you are all invited to attend our back to school night. During this time, all students will have the opportunity to: Check out a Chromebook if they have not already done so Purchase a parking permit, if they have not already done so Practice opening their lockers Finding their classes Meeting their teachers We look forward to seeing our students' faces very soon!!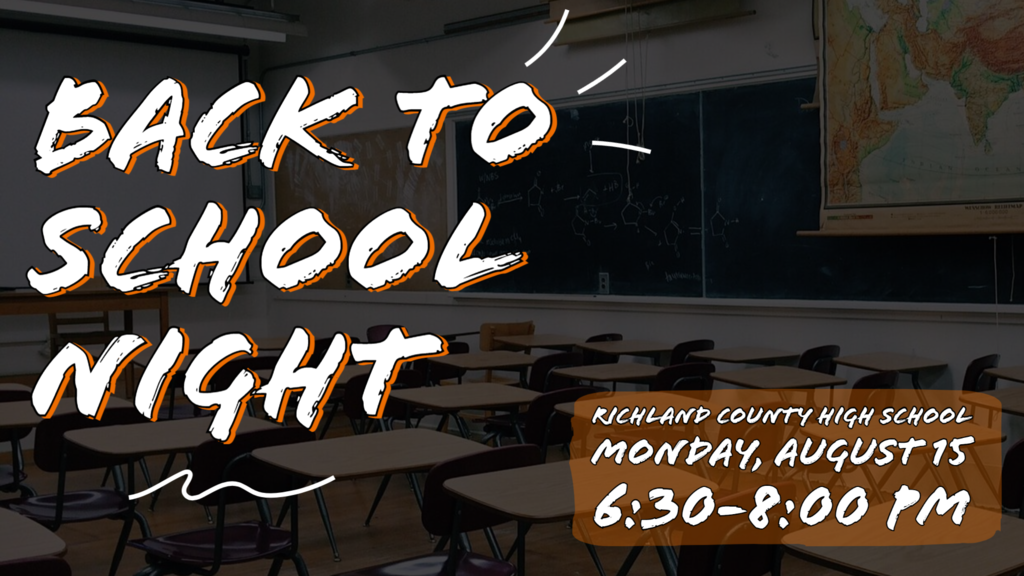 All Freshman enrolled at RCHS this school year are invited to attend Freshman First on Tuesday, August 16th from 8:30 AM - 10:30 AM. On this day, freshman students will have the opportunity to: Pick up their Chromebooks Receive a hard copy of their schedule Practice opening up their lockers Find their classes and orient themselves to the high school Meet their teachers Learn about the procedures and policies in place at the school Transportation is not provided on this day. Students should enter in the main entrance (south lot). We look forward to seeing our students' faces!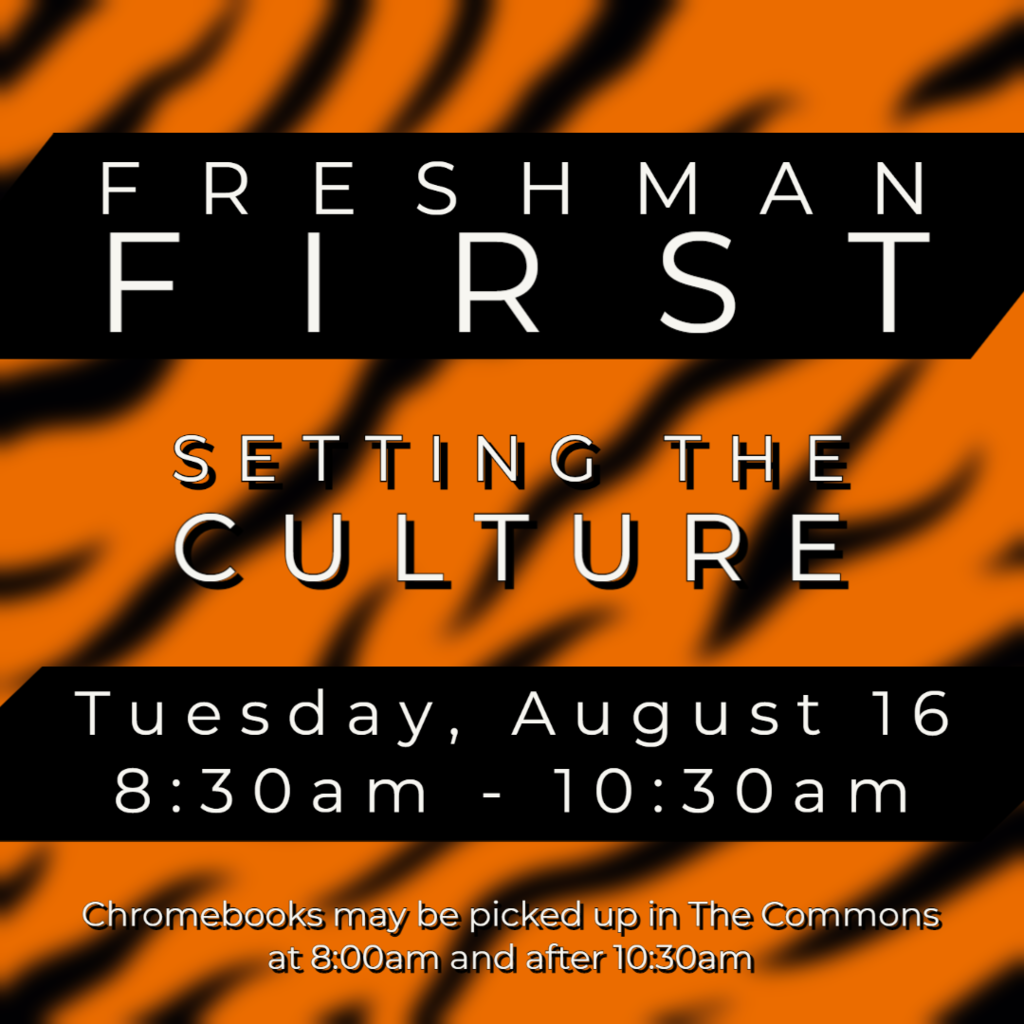 News and Notes - From Mr. Houchin and Mr. Rusk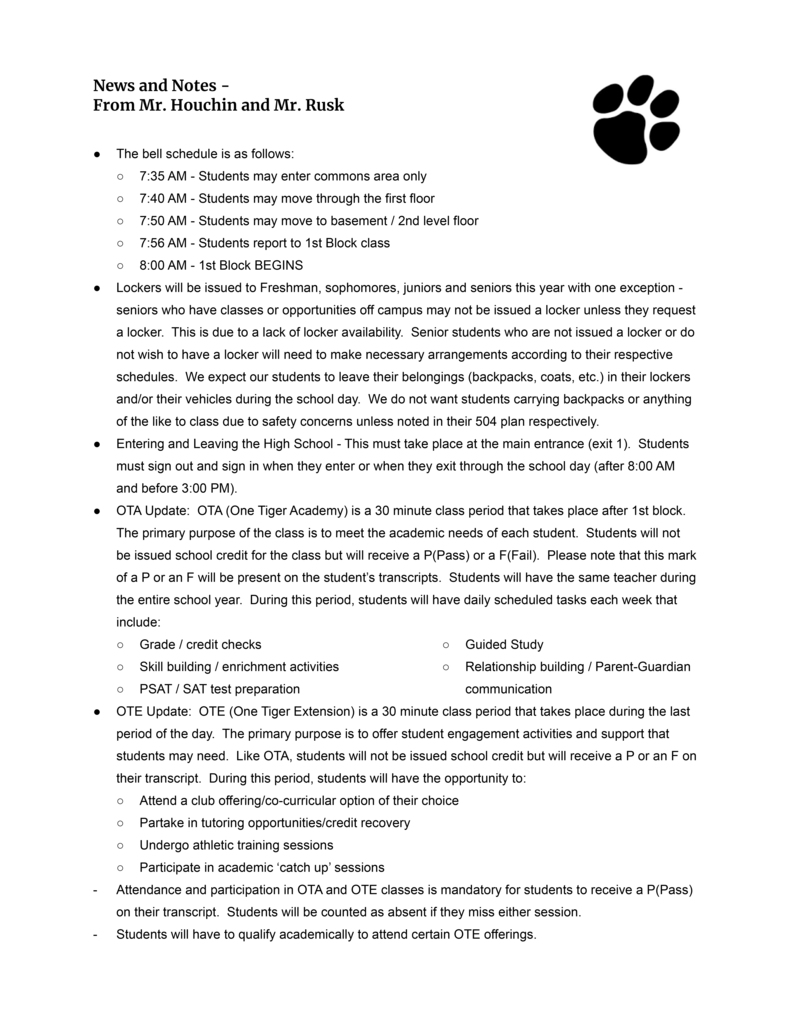 August 8, 2022 Dear RCCU1 Families: The new school year begins with a Teacher Institute on August 15th and 16th and the first day of student attendance on August 17th. A "Back to School Night" will be held at each school on August 15th and I invite you to make plans to attend. A schedule for the event is below. RCES PreK, Kindergarten, Grade 2 & 4 5:00 - 6:30 pm RCES Grade 1, 3 & 5 6:00 - 7:30 pm RCMS Grade 6, 7 & 8 6:00 - 7:30 pm RCHS Grade 9, 10, 11 & 12 6:30 - 8:00 pm As we begin the 2022 - 2023 school year, each school district is required to have a Safe Return to Learning Plan. This plan may be found on the school district website at
https://www.rccu1.net/
and is open for public comment until midnight on August 16th. Please take a little time to review this plan and familiarize yourself with its content. Many of the restrictions that have been in place for the past couple of years have been lifted. However, COVID-19 is still present in the community, so this plan addresses how the district will continue to focus on student and staff health and safety. Over the past couple of weeks I have spoken to many of the teachers and support staff throughout the school district. I can tell you that there is a very real sense of excitement about the start of the new school year. Speaking for everyone that makes up RCCU1, we are really looking forward to welcoming back our students on August 17th! Best Regards, Chris A. Simpson, Superintendent of Schools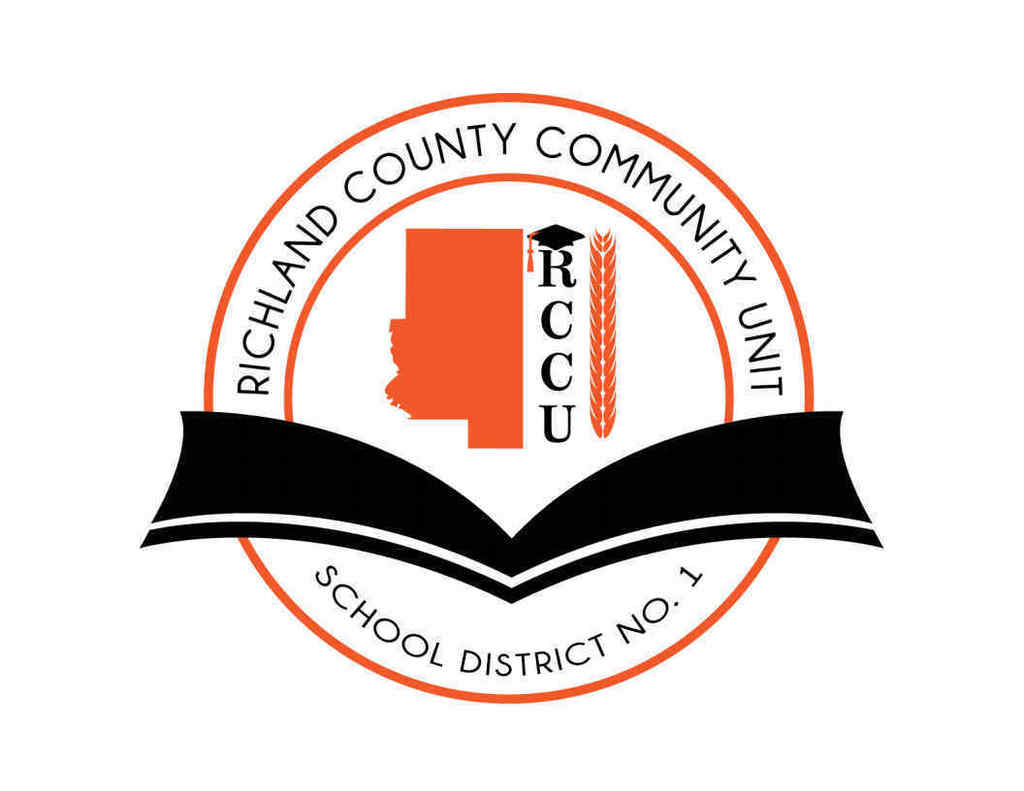 Chromebook Bundle and Parking Pass Pick Up will BEGIN TOMORROW from 8am - 2pm: August 8 - Senior Class August 9 - Junior Class August 11 - Sophomore Class The Freshman Class will receive their Chromebook bundles August 16 during Freshman First. Parking Passes will be $25.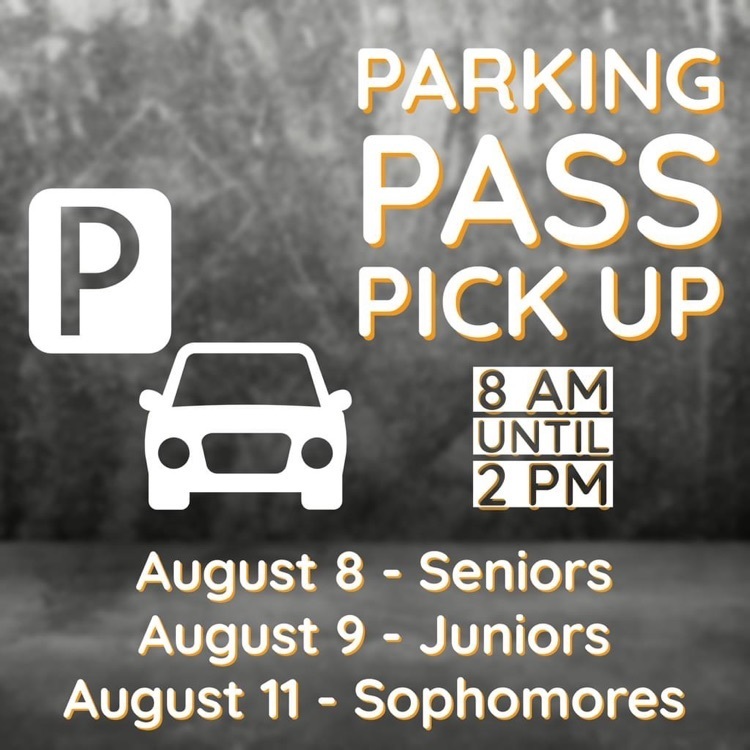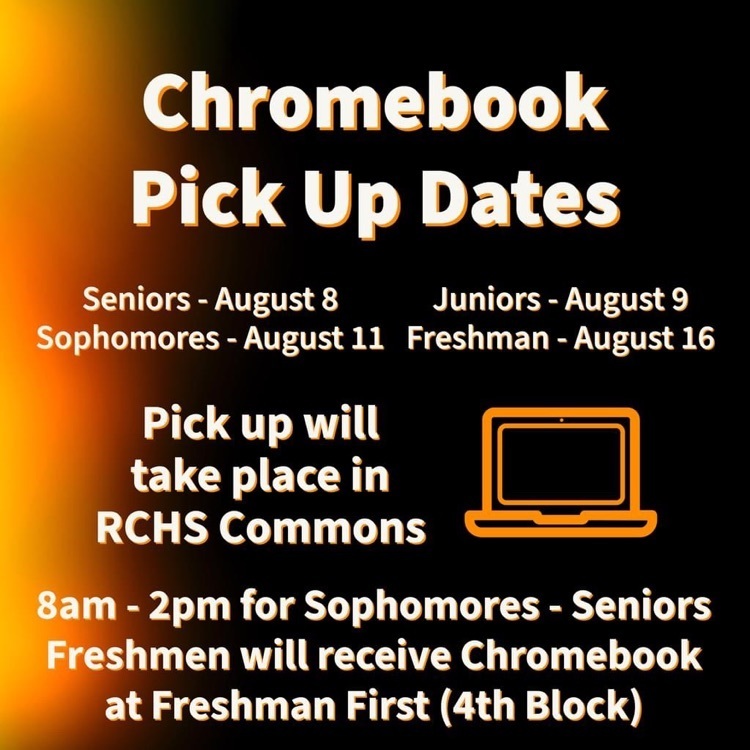 High School Chromebook distribution and parking permit sales will begin next week. Specific parking spots will NOT be assigned. Parking will be first come, first serve and you MUST purchase a permit to park on school grounds. The permit fee is $25 and can be purchased in the RCHS Main Office between 8 a.m. to 2 p.m. Chromebooks may be picked up in the High School Commons. Parking permit/Chromebook distribution schedule: Seniors - Monday, August 8. Juniors - Tuesday, August 9. Sophomores - Thursday, August 11. Sophomores must be 16 at time of purchase and must present their driver's license. Please call the RCHS Main Office at 618-393-2191 if you need further assistance. Thank you.

REMINDER: Olney Tiger Athletic Physicals - TONIGHT August 3rd 4:00-7:00 pm Carle Richland Memorial Hospital & Richland County Athletics IHSA MEDICAL/PHYSICAL FORMS AND REGISTRATION FORMS ARE AVAILABLE AT RCMS GYM ENTRANCE AND RCHS OFFICE. PHYSICAL FORMS WILL NEED TO BE FILLED OUT IN ADVANCED. PLEASE KEEP IN MIND THAT SPORTS PHYSICALS DO NOT COUNT TOWARD THE REQUIRED 9TH GRADE FRESHMAN PHYSICAL. $25 PHYSICAL FEE - CARLE RMH WILL BE DONATING THE PHYSICAL FEE TO THE RICHLAND COUNTY SPORTS BOOSTERS. PHYSICALS WILL BE CONDUCTED AT RCHS. PLEASE ENTER THROUGH THE MAIN ENTRANCE.